About Clinical Engineering Research Center Faculty of Medicine Center
The Clinical Engineering Research Center Faculty of Medicine at Oita Unniversity was established as part of the Eastarn Kyushu Medical Valley Framework on 1st November 2011.
This course aims to create a stronghold for research and development in vascular and venous medicine in Oita prefecture and to foster personnel that can handle vascular and venous medical technology.This Clinical Engineering Course at Oita University has been endowed by a company in Oita prefecture, Kawasumi Laboratories Co,.Ltd.Another aim of this course is to consolidate the system for research and development by fostering collaboration between academia, industry and government.
This will include building a system that can coordinate research between clinical sites and companies.And finally, it aims to promote the basic research to strengthen the development capability and global competitiveness of the medical device makers which are grouped in Oita prefecture.
The goal to strengthen industrial development through an educational course is unprecedented at Oita University.
Reseach Programs
Development of an atraumatic perfusion catheter.

Application of the bio-sheet to cardiac surgery.
Research Staff
Dr. Hirofumi Anai
SPECIALIZATION

Coronary artery surgery, Adult cardiac surgery, Artificial heart
LICENSE / BOARD CERTIFICATION

Certified Doctor and Specialist Physician by the Japan Surgical Society
Certified Doctor by the Japanese Association for Thoracic Surgery
Medical Specialist-Cardiovascular Surgery
Operation Doctor-Implantable Auxiliary Artificial Heart
POST GRADUATE TRAINING

1991.5 Resident, Artificial Organ Dept, National Cardiovascular Center Research Institute
1994.7 Research Fellow, Texas Heart Institute(Houston Texas, U.S.A.)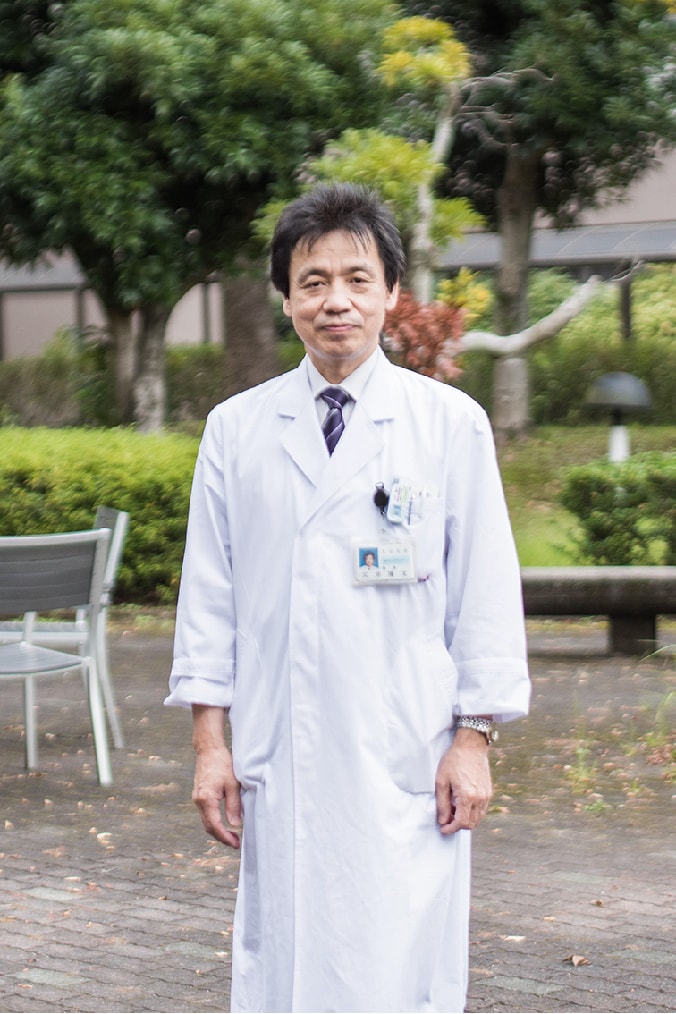 Dr. Tadashi Tomo
SPECIALIZATION

Nephrology
DEGREE, LICENSE

1987.5 Medical doctor license ( No, 305745)
1992.8 Certified doctor of Internal Medicine (No, 1036, Japanese society of Internal Medicine)
1993.10 Certified doctor of Dialysis therapy (No, 2353 Japanese society of Dialysis therapy)
1995.10 Certified teaching doctor of Dialysis therapy(No,1144 Japanese society of Dialysis therapy)
2000.9 Ph. D. (Oita Medical University)
2005.4 Certified Nephrologist of Japanese society of Nephrology (No, 205067, Japanese society of Nephrology)
2008.4 Attending Nephrologist of the Japanese Society of Nephrology(No, 002360 , Japanese society of Nephrology)
INTERNATIONAL PATENT

Hironobu Murase, Tomo T Agent for inhibiting peritoneal membrane thickening:Patent No US 8,842,262,B2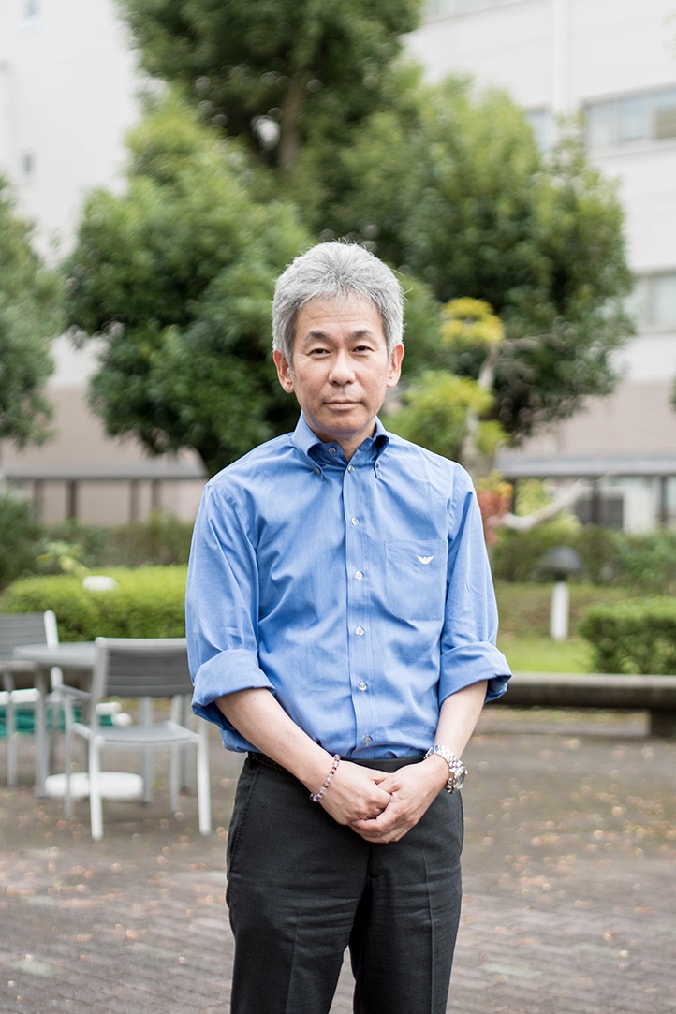 Katsuhiro Hanada
SPECIALIZATION

Biophysics, welfare equipment, food science
EDUCATIONAL BACKGROUND / EMPLOYMENT HISTORY

1992.4-1996.3 Department of Biological Science and Technology, Faculty of Industrial Science and Technology, Tokyo University of Science.
1996.4-2001.3 Department of Biochemistry and Biophysics, Graduate School of Science, The University of Tokyo.
2001.4-2001.11 Postdoctoral Researcher, Division of Genetics and Mutagenesis, National Institute of Health Sciences, Tokyo, Japan.
2001.12-2005.10 Postdoctoral Researcher, Department of Cell Biology & Genetics, Erasmus Medical Center, Rotterdam, The Netherlands.
2005.11-2008.9 Postdoctoral Scientist, Cancer Research UK Laboratories, Weatherall Institute of Molecular Medicine, University of Oxford, Oxford, United Kingdom.
2008.10-2010.3 Postdoctoral Researcher, Laboratory of Microbial Technology, Graduate School of Bioresource and Bioenvironmental Sciences, Kyushu University, Fukuoka, Japan.
2010.4-2015.3 Assistant Professor, Department of Environmental and Preventive Medicine, Faculty of Medicine, Oita University, Yufu, Japan.
2015.4-2022.9 Assistant Professor, Clinical Engineering Research Center, Faculty of Medicine, Oita University, Yufu, Japan.
2022.10-present Senior Lecturer, Clinical Engineering Research Center, and Department of Advanced Medical Sciences, Faculty of Medicine, Oita University, Yufu, Japan.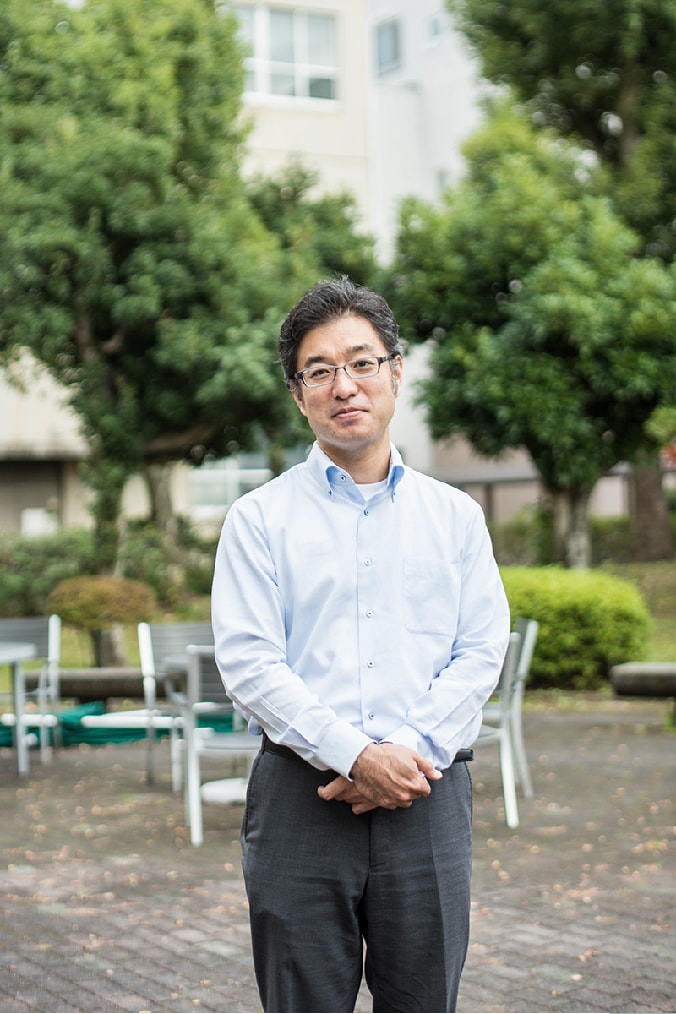 Contact us
Department of Clinical Engineering Center
CONTACT
E-mail:

ikogaku@oita-u.ac.jp
TEL:

+81-97-586-5138
FAX:

+81-97-586-5146
ADDRESS
(1F, Clinical Research Build.)1-1 Idaigaoka, Hasama-machi, Yufu-City OITA 879-5593, JAPAN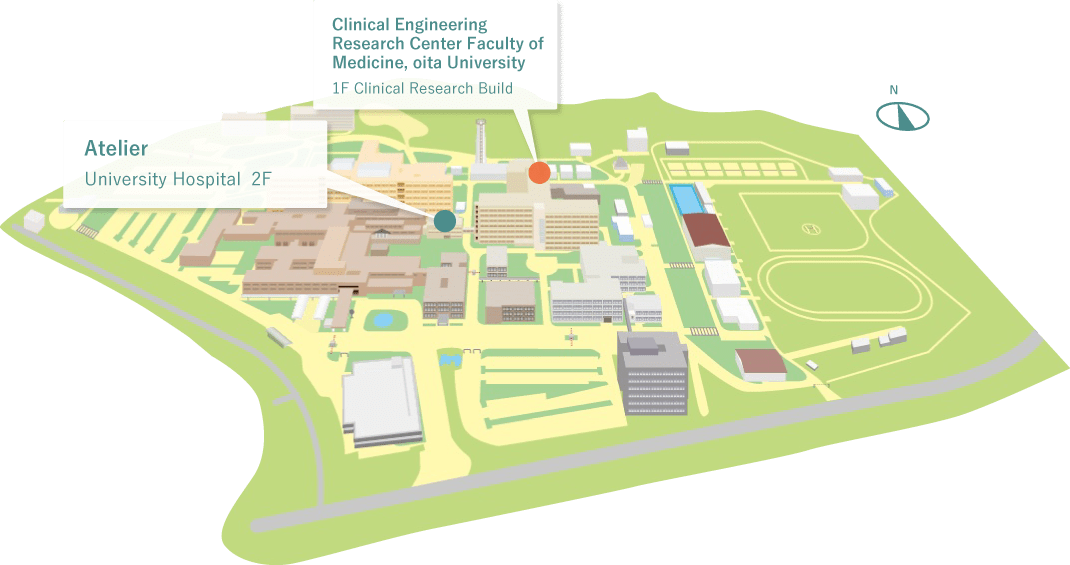 LINK
EASTERN KYUSHU MEDICAL VALLEY FRAMEWORK
OITA UNIVERSITY